Spokane Child Custody Lawyer
Helping Families in Discord to Resolve Child Custody Disputes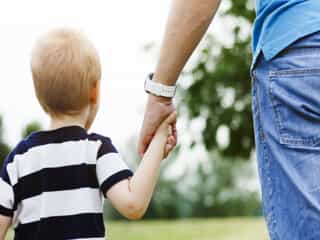 Sorting out child custody can be the most challenging part of the legal process in a divorce, and the child is often put in the middle of custody battles. While Washington State offers the option of joint custody, each family situation is unique and will require its solution. At the Law Office of Benjamin D. Platt, our child custody lawyer in Spokane, WA, offers a results-driven approach and tailors legal representation to the specifics of each client's situation.
Child Custody Issues
Visitation with other parent
Visitation with grandparents
Visiting the child during the other parent's scheduled time
Types of Custody in Washington State
Legal vs. Physical Custody
Legal custody is when a parent has the responsibility to make important life decisions regarding the child or children. Examples of these decisions include educational, religious affiliations, medical, etc.
Physical custody refers to the time that a parent spends with the child or children and where they will live.
Sole vs. Joint Custody
Sole custody is when only one parent receives custody rights. This can be for legal custody, physical custody, or both. If one parent is given sole physical custody, then the other parent will often be granted visitation rights.
Joint custody is when the parents must share custody rights and responsibilities. This too can be for legal custody, physical custody, or both.
Is Washington State a 50/50 Custody State?
Yes, Washington State is a 50/50 custody state.
This means that the court will generally order a 50/50 parenting plan unless there is a reason why this would not be in the child's best interests. The court will consider several factors in making this determination, including the parents' wishes, the child's relationship with each parent, the parent's ability to cooperate, and the child's age and needs.
There has been a growing trend towards 50/50 custody arrangements in recent years. This is partly because research has shown that children with regular contact with both parents tend to do better in the long run.
Additionally, many parents now believe that it is vital for their children to have a strong relationship with both parents, even after they divorce. However, it is essential to note that 50/50 custody is only sometimes the best option for every family. In some cases, it may be more beneficial for one parent to have primary custody. The court will make this determination on a case-by-case basis.
You must speak with an experienced Spokane family law attorney to discuss your options and get help creating a parenting plan in your child's best interests.
How Do You Create a Parenting Plan in Spokane, WA?
The State of WA uses parenting plans for custody decisions. The parenting plan will include detailed information about where the children will live, where they will spend weekends and holidays, how they will make decisions about the children, and how disputes that arise between parents will be resolved. The judge will decide on parenting time and ensure that the plan provides a stable relationship between the child and each parent.
When determining child custody rights, the court will consider:
The children's relationships with siblings
Which parent has acted as primary caregiver
The wishes of the child, if they are old enough
The physical and psychological health of both parents and the children
The ability of each parent to care for the children, including work schedule and lifestyle
When the parents are unable to agree on a parenting plan, a judge may have to make these decisions. Judges consider the best interests of the child in custody arrangements. When bringing the case to court becomes necessary, you need an experienced child custody attorney in Spokane to look out for you and your children's best interests. Our hard-working, dedicated family law legal team will guide you through the process.
How Do You Enforce a Parenting Plan?
Unfortunately, disputes arise that cannot be resolved. When one parent does not abide by the details set forth in the parenting plan, you must follow the dispute resolution steps in your parenting plan. If this does not work and the other parent continues to violate the parenting plan, it may become necessary to return to court.
Benefits of Mediation for Child Custody Disputes
When it comes to resolving child custody disputes, mediation can offer numerous benefits for families in discord. Mediation is a voluntary and confidential process that allows parents to work together with the help of a neutral third-party mediator to reach a mutually agreeable solution.
Here are some key benefits of choosing mediation for your child custody issues:
Reduced conflict: Mediation promotes open communication and cooperation between parents, reducing conflict and creating a more peaceful environment for the children involved.
Greater control: Unlike going to court, mediation allows parents to have more control over the decision-making process and the final outcome. This can lead to more personalized and tailored solutions that meet the unique needs of the family.
Cost-effective: Mediation is often more cost-effective than litigation, as it typically requires fewer court appearances and legal fees.
Quicker resolution: Mediation can often lead to a quicker resolution compared to the lengthy court process, allowing families to move forward and establish a stable routine for their children sooner.
Preservation of relationships: Mediation focuses on finding common ground and fostering positive communication, which can help preserve and improve the relationships between parents and their children.
If you're facing child custody issues in Spokane, WA, consider the benefits of mediation and reach out to the Law Office of Benjamin D. Platt to learn more about our mediation services.